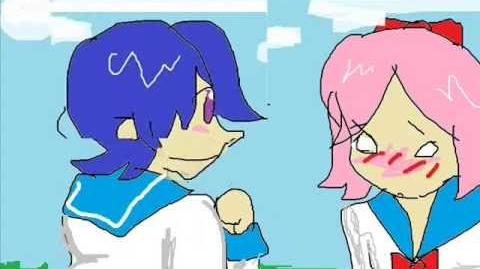 Cream Puffs is a fanime by SugarSprinkklesSTUDIO.
It is a magical girl series about Michika and Haruka and their adventures.
Michika is a high school girl who finds out shes a magical girl by Kempachi,the new student.
She and her friends go out to find the aliens the "kukchakians" or something.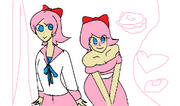 Its kinda hard to tell. (sorry,bad English)
Is it a troll?
Edit
With the awful (I'm sorry) voice acting and sub-par animation,most are led to believe that it is a trollime.
But,the creator replies to comments that suggest it is a troll,saying that it hurts their feelings and they are trying their best. They also are trying to get their fanime noticed and join multipel websites,and are trying to improve.
It seems it is just someone who is starting out,and only has a select amount of friends to voice act,Making it look rather poor.
Ad blocker interference detected!
Wikia is a free-to-use site that makes money from advertising. We have a modified experience for viewers using ad blockers

Wikia is not accessible if you've made further modifications. Remove the custom ad blocker rule(s) and the page will load as expected.