Otherwise known as
Manga Gothic Media
, Josh is also the animator and creator of the ambitious fanime series
Sihde
, currently in production.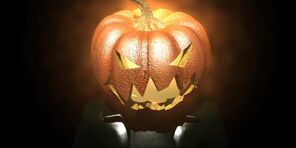 Josh has been active in the fan art commnity for 20 years, he has produced several comics, the most well-known being Ariel: High School Devil-Girl, and the UK's longest running Fanzine, Animenia, which came to an end in 2002. He has always been an aspiring animator, but has always been limited by costs and time. He is an avid proponent of Open Source software and a heavy user of the 3D animation software programme
Blender 3D
. His daughter, JennaJJ at 13 is also and aspiring writer and animator and they are both working on an animated OVA, "Amythest: The Dead Queen".
Special notes
Edit
He is living in America, and yes girls, he comes with the English accent ;
He's far too busy with a lot of ideas that he has trouble narrowing them down
He's a flirt, a big flirt
He has published several books on anime and anime art and is currently directing his first DVD on how to anime
He has a strong sense of right and wrong... and yes he can be stubborn about it, to a fault, maybe someone can temper him ;-)
Where to find Josh
Edit
Manga Gothic Media YouTube Channel
Ad blocker interference detected!
Wikia is a free-to-use site that makes money from advertising. We have a modified experience for viewers using ad blockers

Wikia is not accessible if you've made further modifications. Remove the custom ad blocker rule(s) and the page will load as expected.