Supernova

The main 4 characters.
Created by
maybear97
Genre
seasons, magical girl
Original Run
1 Nov 2015
No. of seasons
1
No. of Episodes
1
Supernova is a fanime created by maybear97.
Characters
Edit
Cairo (Autumn)
Harumi (Spring)
Kaori (Summer)
Minamo (Winter)
KiKi
Ametsa
Ms. Ando
The four main characters are average, teenage girls who are chosen to become Lucid Dreamers, magical girls responsible for mapping and fighting enemies called Nightmares during their sleep.
Episodes
Edit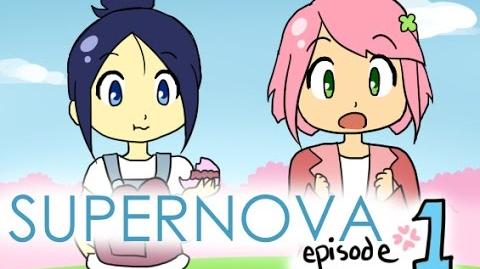 Ad blocker interference detected!
Wikia is a free-to-use site that makes money from advertising. We have a modified experience for viewers using ad blockers

Wikia is not accessible if you've made further modifications. Remove the custom ad blocker rule(s) and the page will load as expected.